My venture to The Vampire Diaries was a late one. I didn't begin watching the TV series until midway through Season 3. Many of my friends were obsessed with the show and I had NO desire to become enthralled with anything else that dealt with teenagers and vampires. I was already ashamed that I was deeply encroached in the Twilight fandom. I didn't need or want anything else to make me hang my head down in shame.
But in my determination to stay as far away from The Vampire Diaries as possible, I didn't realize that Kat Graham was playing Bonnie Bennett, a main character. I'd seen Kat in TV shows here and there and always thought she was a striking and talented young woman. But when Honey 2 came out in August 2011 and I rushed to go see it, I fell in complete and utter admiration with Ms. Katerina Alexandre Graham. Once the connection was made a couple of months later that my crush, Kat Graham was in The Vampire Diaries, I had to see the show.
I recall when the first episode started to roll. The noises that came out of my mouth were reminiscent of a wounded animal. I was was wailing and praising the Lawd because so many of my favs were in this show. Elena Gilbert was played by Nina Dobrev, who was Mia Jones on Degrassi: The Next Generation. Paul Wesley, who portrays Stefan Salvatore, also played Aaron Corbett on one of favorite TV movies/series Fallen. And last, but certainly not least was Damon Salvatore played by Ian Somerhalder. Up until this point I was one of those folks who only referred to Ian as Boone. Sadly, I was obnoxious about calling him by his character name. It's one of my biggest fangirl shames, but I am a Lost lunatic. Lost even with its whack ending, will forever be one of my favorite shows. I watch the entire series again, at least once a year.
However, let me get back on point. By episode 3 of my week long marathon of approximately 50 episodes of The Vampire Diaries I was hooked. I shipped everything; no one was safe. But more importantly I shipped Bonnie like crazy. If Bonnie looked a her phone for more than a second, I would ship her with her smartphone. I wish I could say that I was kidding, but that's how crazy I was about the character and Kat. Bonnie had her flaws, but I loved her in spite of them. Out of all the supernatural creatures I've encountered through fiction, my two favorites are werewolves and witches. So the moment that I found out that Tyler Lockwood played by Michael Trevino was cursed with the werewolf gene, "Tonnie" became my OTP. And as I paced the viewing of the episodes, I needed some fanfiction to help keep the love of "Tonnie" fresh on my mind since it wasn't happening on screen. But when I went to search for "Tonnie" fics, I ran across so many "Bamon" fics and my obsession for "Bamon" was born and fostered.
When I wasn't watching The Vampire Diaries episodes, I was consuming one Bamon fanfic after another. As I read, my OTP changed from "Tonnie" to "Bamon" and I've never looked back.
I can't recall which"Bamon" fic I was reading or just finished reading when I saw the above scene of Bonnie and Damon dancing in the Season 2, Episode 18 of The Last Dance, but all I know is that between the scene and the fic I had ALL THE FEELS! Then you add on the "Bamon" scenes in L.J. Smith's books, which the TV series is inspired by, I became a ride or die "Bamon" shipper. So all those little looks throughout the series between Bonnie and Damon, which many "Bamon" shippers affectionately call "the eye-sex", the hug that occurred in Season 4, to Bonnie and Damon doing things "for Elena" over and over again all lead up to the below final scene in Season 5.
The only thing that can top this cliffhanger is getting to know what Bonnie and Damon are doing on this special made "Other Side." So I am wishing, hoping, and praying that the Season 6 premiere which airs tonight, October 2, 2014 at 8 PM ET/7 PM CT will deliver. Because all I want and need is for "Bamon" to become canon on The Vampire Diaries TV series. So PLEASE JUST…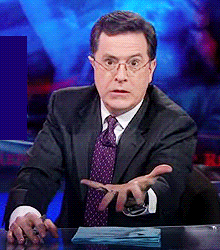 And if you need to catch up on The Vampire Diaries, both Netflix and Amazon Prime Instant Video are airing all 5 Seasons as of today.
Featured Image Source: roplusglam