I don't know about you, but I'm really enjoying the Fall 2014 TV season! There are several debut shows that off to a very entertaining and promising start. And the great news is that networks have already started ordering full seasons of these shows that we love. Just yeasterday, The CW President, Mark Pedowitz, announced that they've given full season orders to The Flash and Jane The Virgin! In a press release he says:
"We have had a fantastic start to our season this year, with THE FLASH launching as our most-watched series premiere ever, and JANE THE VIRGIN recognized as the best new show this season by critics across the country," said Pedowitz. "Over the past three seasons, we have made it our mission to grow and to broaden out our audience, and to keep raising the bar with the quality and impact of our new shows, and THE FLASH and JANE have both exceeded our expectations on all counts. I'm thrilled to announce full season orders for both of these terrific new series."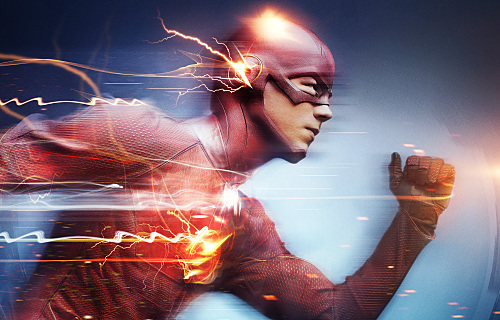 How exciting! The Flash is already such a compelling story–the relationships between Barry (Grant Gustin)/Iris (Candice Patton) and Barry/his dad (John Wesley Shipp) are the best. And, in my opinion, Jesse L. Martin is killing it as Detective Joe West. It's fantastic to hear that the show is doing so well. According to the network, The Flash debuted as their most-watched series premiere ever with scoring 6.1 million viewers!
I'm also really enjoying Jane The Virgin. There's such a great combination of humor and drama, just like a perfect telenovela should have. The show is also The CW's most-watched and highest-rated show in its time period in two years.
Congrats to the cast and crew of both shows!